Exif Fixer Online is the web-based version of the Exif Fixer app. This was built because part of what the app relies on to function isn't available on mobile platforms. Exif Fixer Online is very simple, but the process of using the fixed images afterwards can be confusing.
In order to help you get the most out of this online version of Exif Fixer I've put together some how-to steps. If you have any questions after going through these steps please get in touch.
These steps show the process using iOS 14. Android smartphones (and older versions of iOS) will work in very similar ways although the details of the browser download manager and share sheet will be different.
First upload a panoramic image from your phone.
This will be automatically fixed and made available for you to download. Tap the image or link to download the fixed panorama.
In the Downloads manager list, tap the thumbnail image to view it, then tap the Share icon.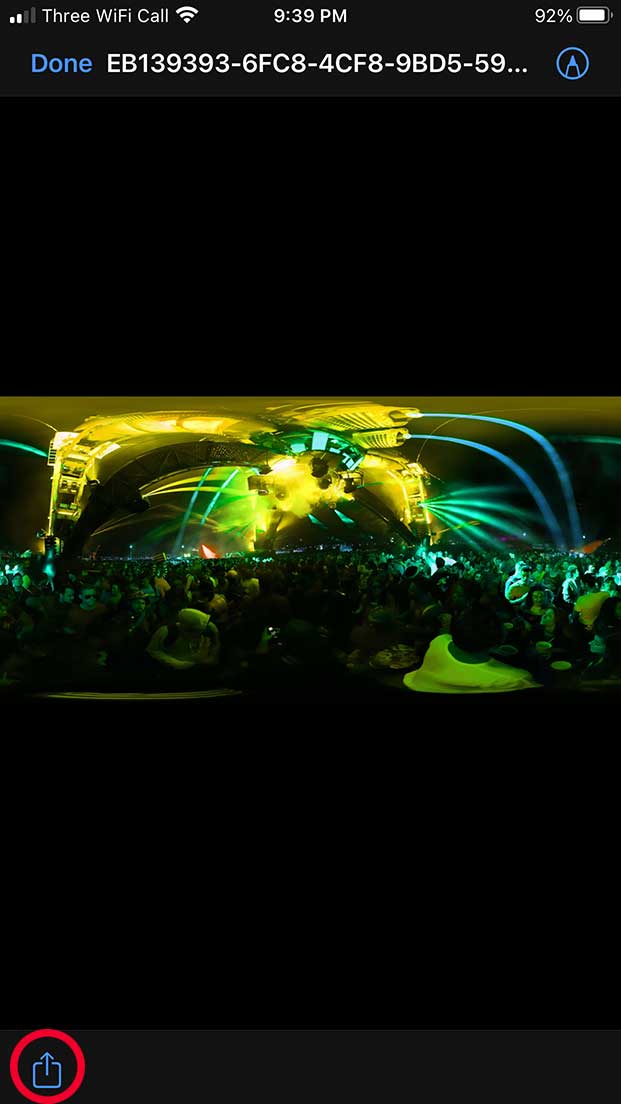 When the Share sheet opens you can share directly to Facebook by tapping its icon, or you can save the image to your Photos library.
If you share directly to Facebook you'll be able to choose how it is shared. Once you see the image previewed in your post, look for the '360 panorama' globe icon. This shows that Facebook recognises the image as a 360 panorama.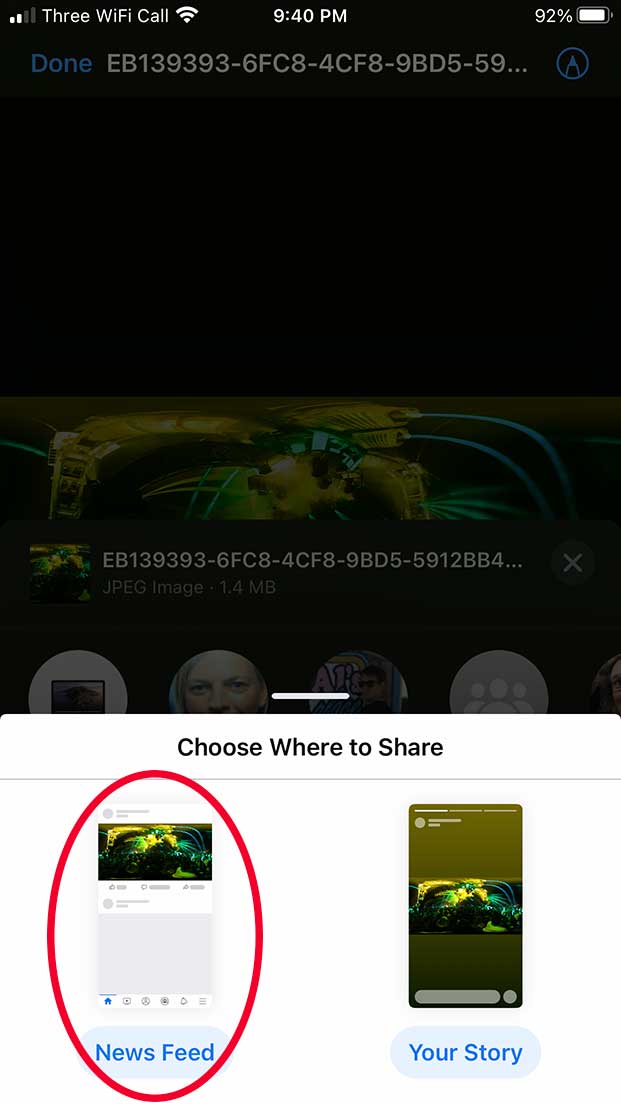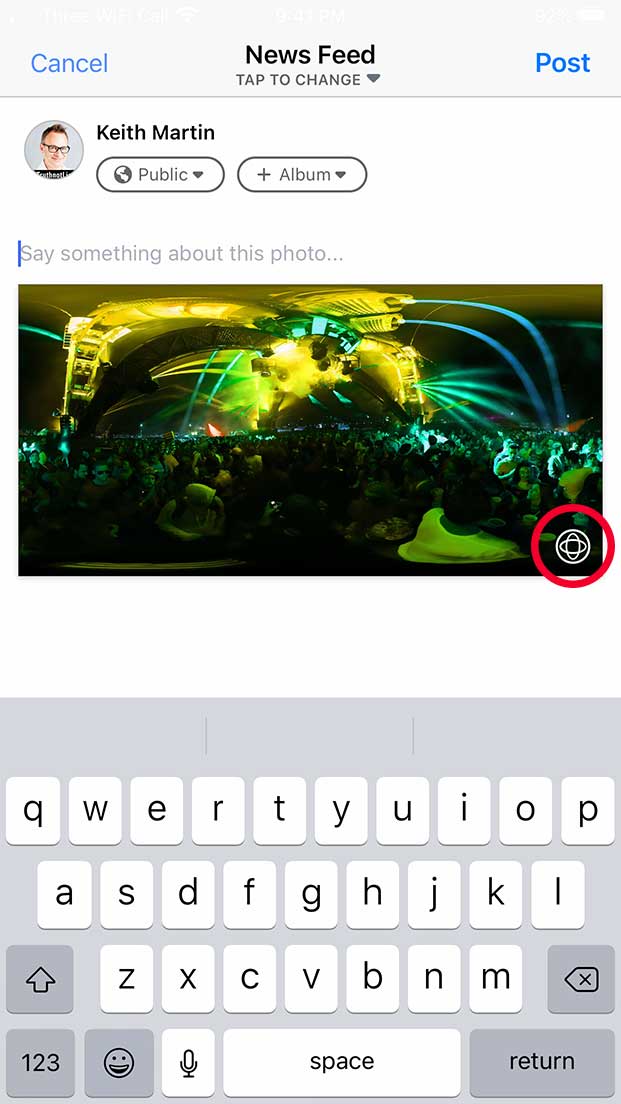 If you save the photo to your Photos library you can share this in Facebook at any time by making a new post and adding the 360 panorama from there. Again, look for the '360 panorama' globe icon to confirm that Facebook recognises the image as a 360 panorama.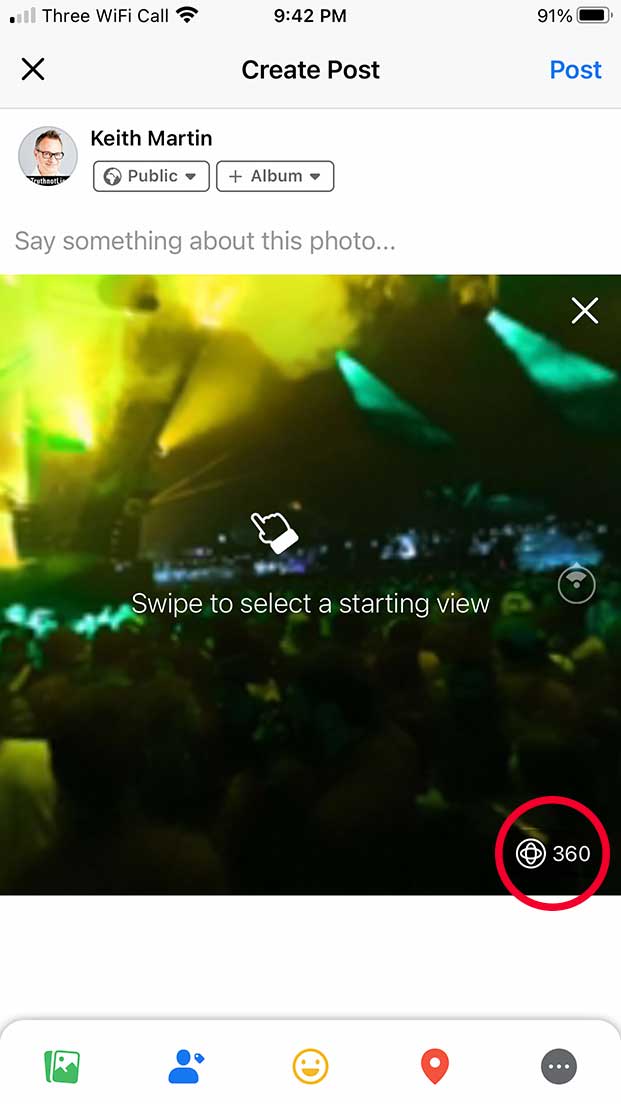 You can of course share your fixed photo to many other services, and the new metadata will help your image work properly as an interactive panorama.
Exif Fixer Online is free to use, just like the standalone Exif Fixer app, but any tips help offset the cost of my software tools, time and hosting and really are gratefully received. You don't need a PayPal account to use this donation button.
Many thanks to everyone who has tipped me! It has directly helped support the development of this app and service and I really appreciate it.